Regular price

Sale price

$85.00 CAD

Unit price

per

Regular price

Sale price

$75.00 CAD

Unit price

per

Regular price

Sale price

$80.00 CAD

Unit price

per
Inukshuk FAQ's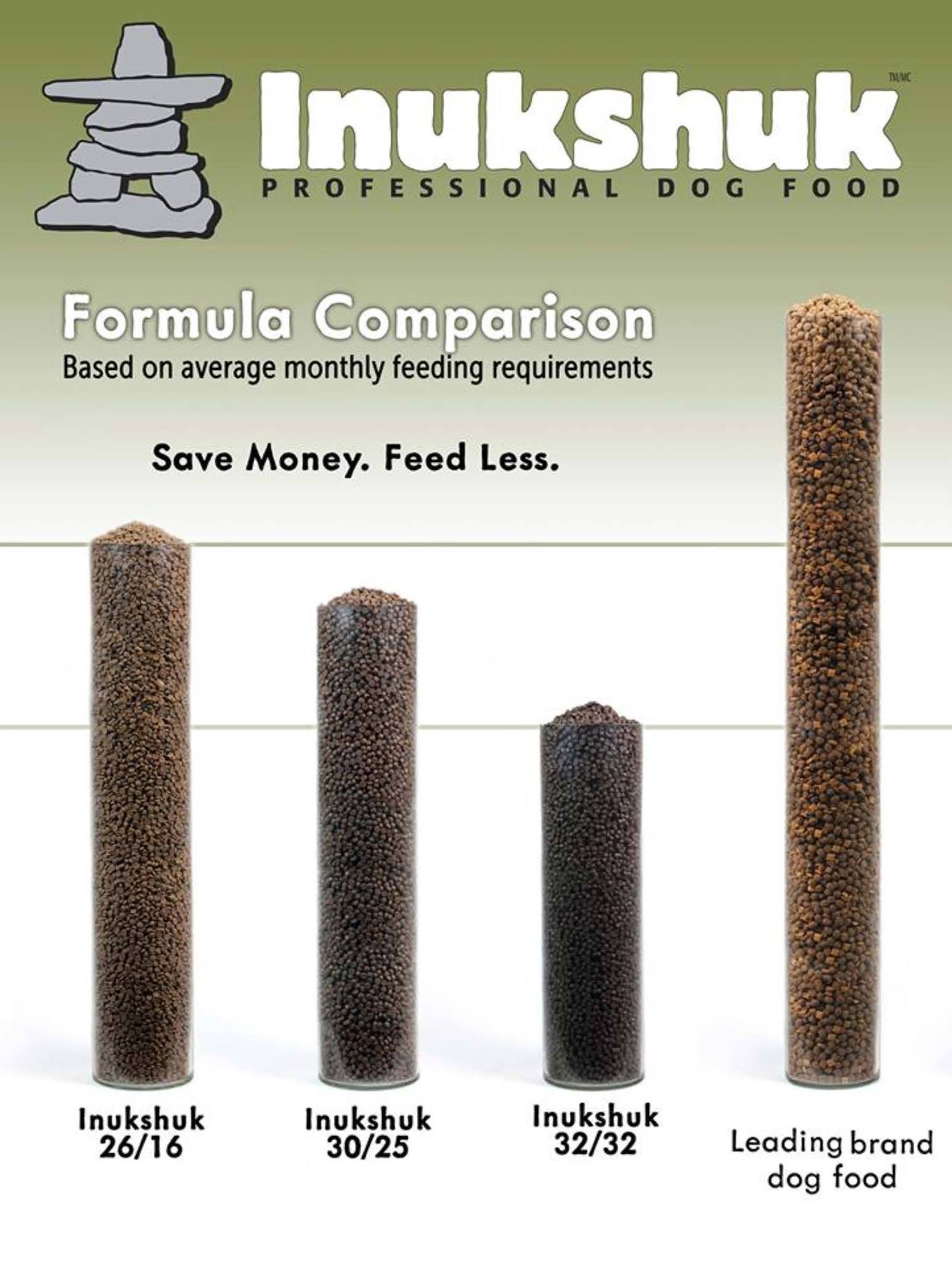 Is INUKSHUK good for non-working and regular family dogs too?

Absolutely! the way we see it, if Inukshuk is good enough for championship sled dog teams, bad guy chasing K-9 cops and working dogs around the globe, then it should be good enough for our four legged friends who are so important to our families. Our 3 Inukshuk formulations are tailored to different activity levels and are great for all dogs.
How is INUKSHUK Professional Dog Food different from other dog food brands?

From the very beginning, Inukshuk formulations were designed and produced to generate high levels of performance in canine athletes and working dogs. With the highest healthy fat content available in commercially made dog food, Inukshuk delivers the highest energy per cup than any other food on the market.
You say it's the most nutrient dense / lowest carbohydrate food. How do you compare to other competitive dog foods?

Inukshuk is made with more meat-based energy than any competitive products. Our 30/25 formula has approximately 20% more meat-based energy and fewer carbs than the average premium dog food. Our Inukshuk 32/32 formula has 30-50% more meat-based energy than the average premium dog food competitor.
What if I want to use Inukshuk but I don't need your high energy formulas?

We recommend you use our Inukshuk 26/16 formula, which is a great maintenance diet.